Mo and Lucas getting together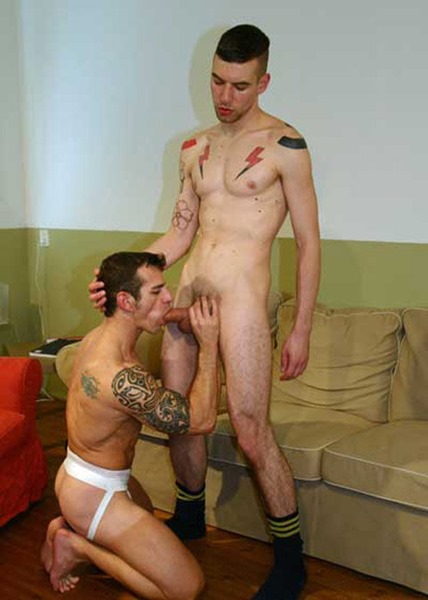 Welcome back to the most recent wurstfilm pics gallery, with two horny guys, Mo and Lucas, always in the mood to do all sorts of kinky things together. These two sexy men are going to have a blast today cause they were so horny that they couldn't wait any longer to have their enormous tools sucked and munched. At first, one of them got down on his knees, taking that superb tool that was in front of him.
He took it into his hands and he started to work on it, jerking it off and pushing it deep into his mouth. He adores to explore it with his lips and with his tongue so he will start going upside down, from the bottom of it until the top, searching for each and every single inch of it. You will see how in the end he even shoved it all into his wide opened mouth. It's outstanding, you are going to adore this amazing scene, it will totally blow your mind and make you go super hard and super heavy. Stay tuned to discover all sorts of nasty things that these two are planning to do to each other, now that they started with this awesome blow job!